Data Acquisition
M-7059D-16-G
Supports AC/DC Digital Input
16 Digital Inputs and 2 Digital Outputs
Digital Input Channels Can be Used as 16-bit Counters
Channel-to-Channel Isolation
Built-in Dual Watchdog
Introduction
The M-7059-16/M-7059D-16 provides 16 channels for AC/DC digital input, each of which features channel-to-channel photocoupler isolation, and two channels for digital output. All digital input channels are also able to be used as 16-bit counters. The M-7059D-16 has 16 LED indicators for channel status monitoring. The M-7059(D)-16 provides ±4 kV ESD, ±4 kV EFT, and ±2 kV Surge protection, as well as 3750 VDC intra-module isolation to enhance noise protection capabilities in harsh industrial environments.
Application
• Building Automation
• Factory Automation
• Machine Automation
• Remote Maintenance
• Remote Diagnosis
• Testing Equipment
Specifications
CPU Module

Watchdog Timer
Module, Communication (Programmable)
Isolation

Intra-module Isolation
3750 VDC
EMS Protection

EFT (IEC 61000-4-4)
±4 kV for Power Line
ESD (IEC 61000-4-2)
±4 kV Contact for Each Terminal
±8 kV Air for Random Point
Surge (IEC 61000-4-5)
±2 kV for Power Line
LED Indicators

Status
1 x Power and Communication
16 x Digital Input
Digital Input/Counter

Channels
16
Type
Wet Contact
Sink/Source (NPN/PNP)
Sink/Source
ON Voltage Level
10 ~ 80 VAC
±15 ~ ±80 VDC
OFF Voltage Level
3 VAC Max.
±3 VDC Max.
Max. Counts
65535 (16-bit)
Frequency
100 Hz
Min. Pulse Width
5 ms
Input Impedance
30 kΩ
Overvoltage Protection
120 VAC/VDC Max.
Digital Output

Channels
2
Type
Isolated Open Collector
Sink/Source (NPN/PNP)
Sink
Load Voltage
+5 ~ +50 VDC
Load Current
600 mA/Channel
Overvoltage Protection
60 VDC
Overload Protection
1.4 A
Short-circuit Protection
Yes
Power on Value
Programmable
Safe Value
Programmable
COM Ports

Ports
1 x RS-485
Baud Rate
1200 ~ 115200 bps
Data Format
(N, 8, 1), (N, 8, 2), (E, 8, 1), or (O, 8, 1)
Protocol
Modbus RTU, DCON
Power

Reverse Polarity Protection
Yes
Input Range
+10 ~ +30 VDC
Consumption
0.4 W
Mechanical

Dimensions (mm)
76 x 121 x 42 (W x L x H)
Installation
DIN-Rail Mounting
Environment

Operating Temperature
-25 ~ +75 °C
Storage Temperature
-40 ~ +85 °C
Humidity
10 ~ 95% RH, Non-condensing
Accessories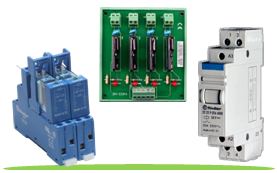 Relay Module